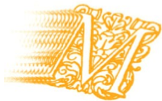 Let the Master Singers to Go add a choral "touch of class" to your wedding, holiday party, civic function, or corporate event! Specializing in holiday favorites, madrigals, showtunes, and the American songbook, their mainly a cappella repertoire can be customized for a variety of events, and special musical requests are welcome.
Established in 2003, Master Singers To Go is a group of highly talented singers who volunteer their services for the benefit of the Master Singers of Worcester. As members of MSW, they are particularly proud to share their skills with the community through their frequent performances to promote choral appreciation in the Central Massachusetts area.
The ensemble also participates in a variety of public service and community outreach efforts, for which discounts may be considered. Please send email to info@mswma.org for booking information.
In December 2007, Master Singers To Go completed two years' work with Jim Scott and released a CD of his songs, Gather the Spirit, which is available for purchase here.